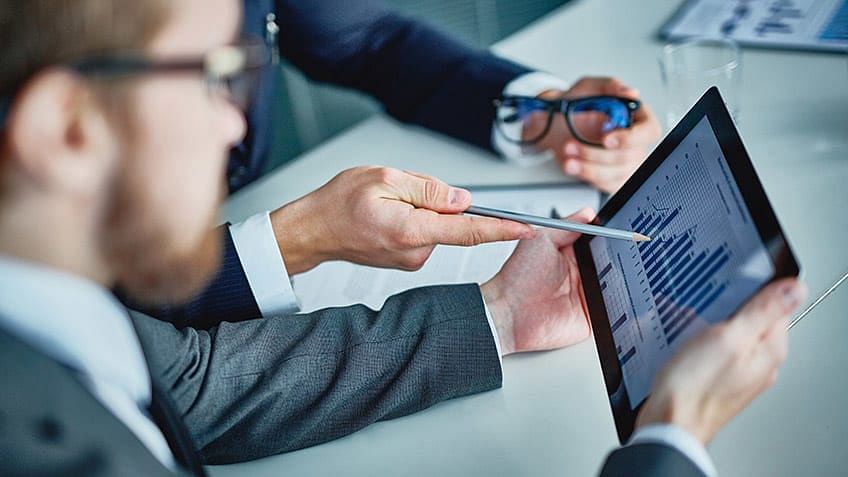 Search engine optimization or SEO is a concept that has existed for less than two decades, but it is one that has driven a huge influx of jobs which marketers and men and women from nearly every industry have created careers in. Today, there are over 1 billion websites and each of these must jockey for attention in the search engine results pages of Google, Yahoo, Bing, and other lesser known search tools. SEO is still the king for organic and Content discover, after all. 
An SEO professional is a person who specializes in learning and mastering the algorithms behind search engine results so that they can help their clients and companies appear in search.
At first, most search professionals were individuals experienced in marketing their own companies or pages. Today, however, SEO is taught as part of digital marketing, and many SEO professionals learn skills from classes and certifications, and then go on to earn salaries commensurate with their level, job role, and the size of the company they work for. Most modern SEO professionals are expected to have skills in data analytics, writing, marketing, research, web content, HTML, link building, competitor analysis, and keyword research. Expertise in using SEO tools like Raven, Moz, and others is also essential.
Pro-tip: Learn these and more skills with a structured certification program in Search Engine Optimization.
SEO professionals are in high demand, as companies need search optimization in order to compete in most niches. SEO specialists are hired as part of digital and content marketing programs, by web developers, as content marketers, and in many other roles, simply because companies need web traffic in order to make digital campaigns successful. Whether you're currently a search engine optimization professional or are working on building your way into the field, an SEO career promises excitement and tremendous potential for growth.


But how do you advance in your SEO career? Once you've mastered the black art of search engine optimization, what do you focus on to add the most value to your career?
In my experience, most SEO professionals stay within marketing, using their analytical skills and deep learning experience in digital marketing to carve out successful careers in the field.
Here are 7 popular roles and career paths for new and experienced SEO professionals looking to take the next step in their career.
Search Engine Marketer – Search engine optimization and search engine marketing (SEM) are often lumped together, but in practice they are very different. SEM is much broader and incorporates SEO. SEM requires that you learn new skills including Pay Per Click marketing (PPC), advertising, and some customer relationship management, as you will have to work to market to consumers as well as to search engines. While many SEM professionals specialize solely in paid search, you can branch into SEM and SEO to handle both aspects. Search Engine Marketers earn a median salary of $45,255 according to Payscale, or an average of $2,300 more per year than a standard SEO specialist. Mastering Google AdWords, Bing AdWords, and various web analytics is a must for this position.
Business Marketing Consultant – Some search engine optimization specialists go on to become public speakers, professional business consultants, and marketing consultants. While this position typically requires that you have demonstrated success with your own business or someone else's, it does afford the ability to work with companies almost everywhere, become a public speaker, and work with businesses on a client basis to improve their marketing and strategic planning. In most cases, working as a consultant will require you to work with clients to provide solutions to their specific needs, plan and assist in implementing search and other marketing initiatives, measure the effectiveness of existing strategies as well as ones that you put into place, and provide long-term support and strategization to those companies. In short, consultation is an ideal job if you are idea and strategy driven. The median salary for a business marketing consultant is $57,610 per year.
Digital Marketer – Moving into digital marketing is an easy way to utilize your existing SEO experience while broadening your range of skills and increasing your salary. Digital marketers typically handle all types of online marketing including SEO, SEM, PPC, and social media. This means that you must be able to create and implement marketing strategies, utilize SEO, work with content planning, understand and utilize social media as part of long-term strategies, use analytics and data management, and work with advertising platforms to drive paid traffic. A digital marketer earns a median salary of about $46,919 per year, but relevant qualifications in web marketing, communications, and strategic marketing can boost your salary.
Marketing Analyst – Data analytics is a large part of search optimization and as an SEO specialist you are likely very familiar with it. As a marketing analyst, your key responsibilities are using numbers to track the performance of existing initiatives, identify opportunities for new ones, and generate forecasts and reports based on data. Marketing analysts earn an average of $52,176 per year, and can benefit from qualifications in business analysis, strategy, market research, and SQL.
Content Marketer – Content marketing is a natural step for SEOs who prefer working with content rather than links and numbers. Content marketers require SEO skills as they work with the direct creation of web content, blogs, outreach material, videos, graphics, reports, and other content. While your exact role will vary depending on the company, most content marketing professionals fit into a marketing team to act on the content decisions in a marketing plan. With a median salary of $56,414 for newcomers to the field, content marketing also pays significantly higher than SEO on its own.
SEO Manager – Search engine optimization often requires a team of analysts, data managers, SEO specialists, content strategists, technology experts, and so on. The larger a company, the larger their SEO team will be, and the more they will benefit from an SEO manager. Managers must understand search engine optimization and potentially search engine marketing, but directly oversee a team and marketing strategies rather than directly working with the mundane elements of data and link analysis. If you are people oriented, this can be more exciting than SEO itself. SEO managers earn a median income of $64,358 but may have a diverse array of responsibilities depending on the company and the size of the team.
Entrepreneur – Starting your own business allows you to bring your skills as a Search Engine Optimization specialist and offer them to businesses on your own terms. Unfortunately, your salary can greatly vary depending on your business, your launch, and the services you offer, so there is no one set general salary for those who choose to start a business in SEO or in digital marketing. However, if you do have something to offer to businesses, prefer to work on a contract basis, or have another reason to launch your own company, starting your own business can be rewarding and profitable in the long term. 


As an SEO, you will earn a median of $42,931, and you will work in a career that is growing quickly with multiple areas for you to branch your career out into. This gives you a unique opportunity to build your career and then branch it into something that is more interesting, or that offers a higher paygrade so that you can continue to grow and improve.